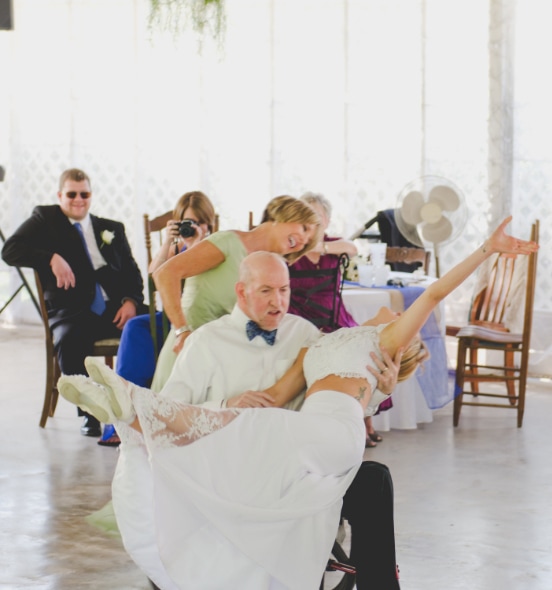 A note from the founder…
All of us have a purpose in life. We may or may not have discovered exactly what that purpose is, but we all have a purpose here on Earth. And when you find that purpose, everything can work in alignment and energy flows. And this is what I wanted with inBalance. I knew I wanted to create a place that was founded on the joy of movement, a place where people can feed their body and soul and feel empowered… but I also wanted to fulfill a greater purpose, to find that place where energy flows freely because everything is in alignment. I didn't know that it would take my father's passing for me to realize what that greater purpose would be. See, my dad was diagnosed with muscular dystrophy in his late forties and spent the next 15 years of his life watching his body deteriorate before passing away in 2017 from complications from the MD, which led to his body shutting down. My dad was an athlete growing up, super athletic, and even as my dad, I remember him being so very active, he loved to workout. And I think this was the hardest part for him… losing the ability to MOVE his body how he wanted, like he was used to moving it like he "should" be able to move it. So many of us, myself included, take movement, the ability to move, for granted. And while watching my dad really suffer the last 2 years of his life, I made a promise to him that I would never take movement for granted again.
And herein lies the purpose within inBalance. I want to create a space where all of us can MOVE WITH PURPOSE. I have partnered with the Muscular Dystrophy Association (MDA) to help them help families live longer and grow stronger. When you join inBalance, a portion of your membership goes directly to MDA, which will go directly to research, treatment, and care for thousands of people living with MD. Right now, MDA is using their funds to support over 150 research projects worldwide, treating patients (both kids and adults) who make nearly 50,000 visits to MDA care centers each year, and giving more than 38,000 kids the best week of the year at MDA summer camp annually. When you join inBalance, you are not only creating a strong body for yourself, you are helping other families live longer and grow stronger. I am so blessed that I have found the truth, the purpose behind this tragedy within my own family, that I can use it, with your help, to fulfill my greater purpose. And now I challenge you…to MOVE WITH PURPOSE.