inBalance Instructor Certification Course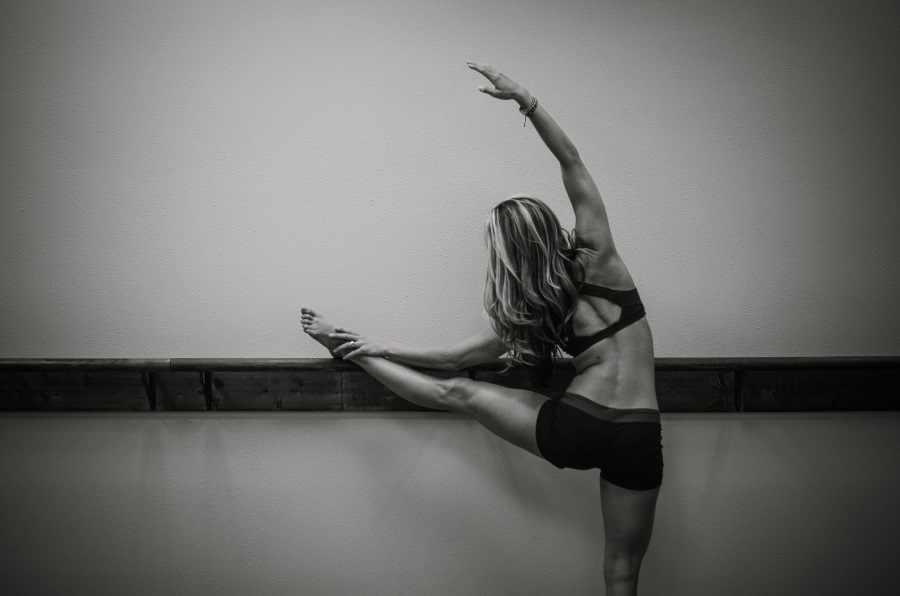 inBalance Pilates Academy is a contemporary Pilates training program that combines traditional Pilates teachings with modern-day movement, anatomical, biomechanics and physiotherapy research techniques to provide a functional approach to Pilates. Our program is designed to provide a fundamental basis and understanding of anatomy as well as the scientific reasoning behind the movements in order to establish the foundation needed to develop creative, fluid and comprehensive classes for all levels and all styles of classes from an advanced athletic practice to a rehabilitative session and everything in between. inBalance Pilates Academy will empower you with the knowledge, information and techniques you need to equip your students with proper movement technique as well as opportunities for them to progress and evolve their practice as they gain strength and stability. Our goal is to groom dynamic, knowledgable, properly trained instructors who can teach successfully in a mixed level class!
With our teacher training program, we want to equip you with more than just a list of exercises; a successful Pilates career is built on much more than that! We provide you with a guided mentorship starting from day one to ensure that you have the support you need throughout your training, subsequent teacher training, and as you begin your career as a Pilates instructor. inBalance Pilates Academy offers Mat Teacher Training, Comprehensive Teacher Training, as well as a combo Mat and Reformer Teacher Training so you can decide on the training style that best suits your needs.
All of our instructors at inBalance that teach your signature classes are required to complete training through inBalance Pilates Academy so you are getting the very best instruction from knowledgable, highly trained instructors. You will notice the difference from the very first class you take!
We currently offer a weekend intensive, that takes place at inBalance in San Antonio. Through this course you will:
Learn traditional and modern/contemporary methods of barre training that are incorporated into our signature barre class
Learn how to deliver complete instruction using informative and well timed cues
Learn exercise anatomy, exercise modifications for injuries and special needs
Understand how to teach both inBalance classes at the group level and private level
Learn how to breakdown choreography so that anyone can follow you in class
Develop an understanding of inBalance's core principles and concepts
Learn how to master the inBalance Barre class format in order to incorporate new content and variations in each class
Learn how to bring the structure of a barre class into any signature inBalance class, such as TONE or BODY class
Learn how to create and combine your own choreography, style, and playlist within the class format
Increase your own strength and endurance using inBalance's techniques, so as to better instruct these techniques to others
Become an inBalance team member upon successful completion
Pre requisites for this course and instructor training:
A personal training certification or group class instructor certification (500 hour Pilates certification and Physical Therapy degree accepted) AND/OR professional dance background
Current CPR/ARD certification Requirements for completion of the inBalance Certification:
Attend the full weekend intensive
Take a minimum of 10 inBalance classes (can be done before the certification program)
Observe 10 inBalance classes
Teach 10 practice classes
Pass the teaching evaluation
Pass the client feedback evaluation
The course is comprised of:
A 2 day intensive
20 participation classes
20 observation classes (ability to participate in these)
10 practice teaching classes
An instructor manual
An Instructor Evaluation
CERTIFICATION:
Upon successful completion of the program, you will become a certified inBalance Instructor, and will be awarded an inBalance Certificate of Completion.
inBalance Instructor Benefits Once an inBalance certified instructor, you will be required to stay current with content and props used in our studios through the inBalance App in addition to:
membership to the inBalance Instructor Facebook group
discount on other inBalance certification courses or workshops
discount on inBalance apparel
discounted class prices and then a free inBalance membership when you teach 3 or more classes per week
subscription to the inBalance newsletter, staying involved in everything current that is happening at inBalance
TRAINING DATES:
Schedule:
Friday, June 14: 9:30 AM - 5:30 PM
Saturday, June 15: 8 AM - 3 PM

Note:

Discounts are available for those who have complete the inBalance Pilates Teacher Training.
Payment plans are available. Email jordin@inbalancestudios.com for more information.

inBalance Barre SUSPENDED:

InBalance Barre Suspended combines traditional and contemporary barre exercises, with pilates exercises on the mat and equipment, and the strength work of the suspension system. Each exercise has its roots in Pilates and barre and is designed to teach in a group or one-on-one setting. During this 8 hour workshop with creator of inBalance Barre, Hope Pedraza, you will learn over 100 exercises of all levels, as well as modifications for sub populations. A 70+ page in-depth manual will be given to all participants with step by step pictures of each exercise and muscle focus for each.

Pre-requisite: This workshop welcomes all mindful movers and fitness enthusiasts. (Recommended to have a general knowledge of barre fitness.)

Future Training Dates: TBA

For any questions about attending our Certification Course, email Hope at hope@inbalancestudios.com